Photo secrets of Marrakech: How to shoot the Red City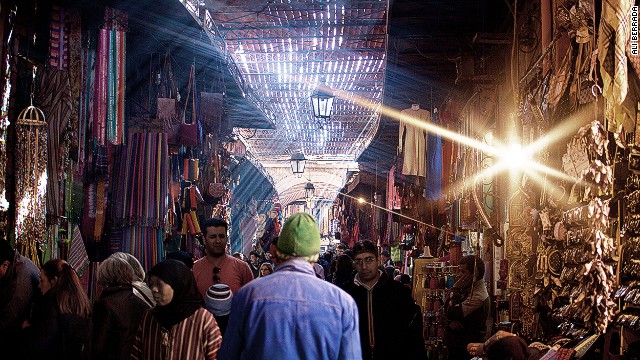 This piece, and several others on Marrakech, complement the CNNGo TV series. This month's show features a lesson in haggling in the medina old town and samples delicious local pancakes. It meets a homegrown rap artist and showcases the ancient city's contemporary culture before embarking on a hot air balloon ride over the beautiful nearby countryside:
www.cnn.com/cnngo
Once a haven for painters seduced by its rich colors, Marrakech is back on track to become a world-leading destination for photographers thanks to the arrival of a major new museum.
Despite the reluctance of many in the city to have their image captured on film, the city already enjoys a strong relationship with the camera.
It's the only place in Morocco that can boast an art venue --
Galerie 127
-- that exclusively exhibits photographs.
Recently it hosted an opening, at the Gallery David Bloch, by prestigious photographer Steve McCurry.
The city's photography scene is likely to explode over the next few years as it prepares for the 2016 arrival of the Marrakech Museum for Photography and Visual Arts.
When it opens, the
MMP+
, as it's known, is expected to be the largest space for photography and digital visual media in the world.
The imposing building will exhibit images from the 19th century alongside contemporary artists from around the world.
The ambition of the museum is to become a cultural attraction for the millions of visitors that come every year to the Red City.
MMP+'s cultural manager Mostafa Aghrib says the city is the perfect place to locate a major photography museum because it's retained its authenticity at the same time as becoming an economic and cultural player.
"Marrakech inspires photographers, it is abuzz with Moroccan and worldwide creativity, and for all these reasons we thought is was useful to open it in this city," he told CNN.
The museum already has a temporary home inside the ancient walls of Marrakech's el Badi Palace and has hosted exhibitions including one by five photographers from the Magnum agency: Mikhael Subotzky, Jim Goldberg, Susan Meiselas, Abbas and Mark Power.